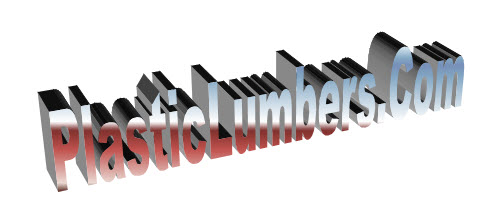 PRODUCTS LIST & TECHNICAL DATA
PLASTIC LUMBER
We have two grades of plastic lumber Select™ Plastic Lumber and FiberForce® Structural Plastic Lumber. Select™ can be used in many non-structural applications. FiberForce® is for applications that require enhanced stiffness and strength.
All products are solid shapes made of 100% recycled HDPE plastic.
Plastic Timbers can be used for:
Outdoor Benches and Picnic Tables
Boardwalks
Marine Docks
Decks
Fencing and Posts
Parking Stops and Speed Bumps
Boat Trailer Runners
Playground Equipment
Landscape Timbers
Retaining Walls
Planter Boxes
Trash Receptacles
Site Amenities
And Many More.
RELEVANT LINKS
PRODUCTS LIST & TECHNICAL DATA
Sales/Service Department
Plastic Decking : PLASTIC LUMBER PLASTIC LANDSCAPING TIMBER

Plastic Decking Plastic Lumber

Plastic Sheets Plastic RailRoad Ties
Comments & Suggestions webmaster@plasticlumbers.com
Designed By Weblord Inc, (514) 696-2742 © 1996
Last modified Tuesday, April 13, 2010 12:48 PM